Karen Styron Stone Watercolor and Acrylic Paintings
by Karen Styron Stone
(Irvine, CA)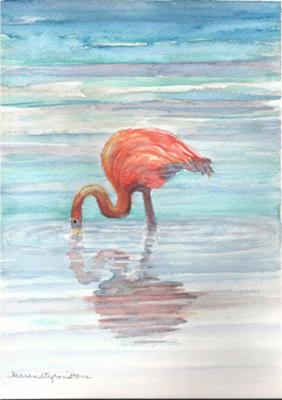 Flamingo
Watercolor Painting by Karen Styron Stone
I am a local artist, who, after 30 years of career/family, started painting again.

My watercolors and prints are very affordable, so there is no excuse not to own original art!


Explore, discover, relax and play in the hidden treasures of Laguna Beach!

Copywrite 2009-2010 laguna-beach-info.com All Rights Reserved
All information is accurate at the time of publication
but may change without notice.