Laguna Beach:

How do you want to enjoy paradise today?
When I moved to Laguna Beach, I expected that living near the ocean would be an amazing experience. I had no idea just how incredible this town was- until I started exploring!

From previous day visits, I already knew that the city of Laguna Beach overflows with eclectic artists, tons of restaurants, and outdoor activities. But as I soon discovered… the seaside town of Laguna Beach offers much more than what you see in the travel guides or the television show!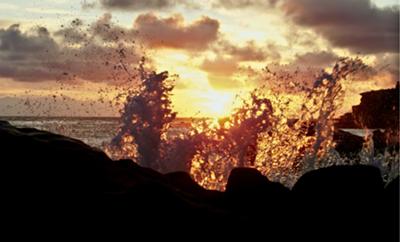 "Behind Wash"
Capturing crashing surf in the sunset
Photo taken by: Lamar Pi
See more of Lamar's Laguna Beach photos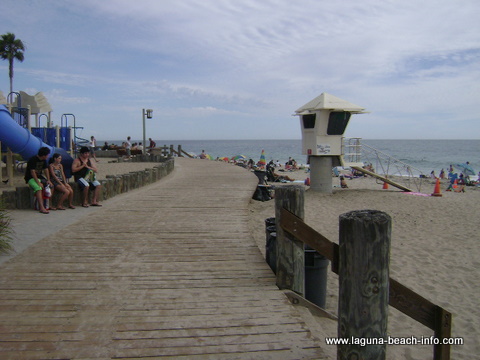 (Main Beach Boardwalk)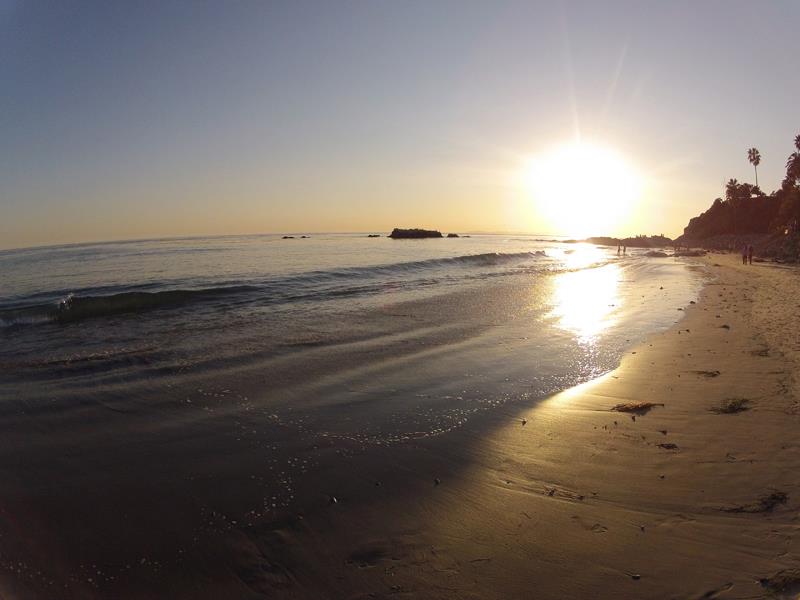 (Heisler Park Gazebo)
Many visitors spend most of their time in Laguna strolling along the boardwalk on Main Beach, walking the scenic overlooks of Heisler Park, or wandering through the shops and galleries downtown.
Whether you're visiting Laguna for the first time or have lived here for years, in these pages you will discover new beaches to visit, new shops to explore, new trails to hike, and new restaurants to try. I hope to inspire you to try them all! You will soon discover that Laguna Beach is truly an amazing place!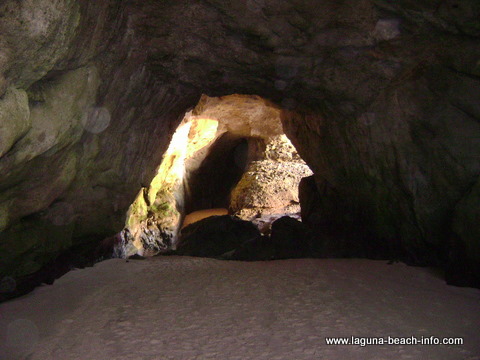 (Cave at Thousand Steps Beach)
If you explore long enough you might happen upon the cave at Thousand Steps Beach,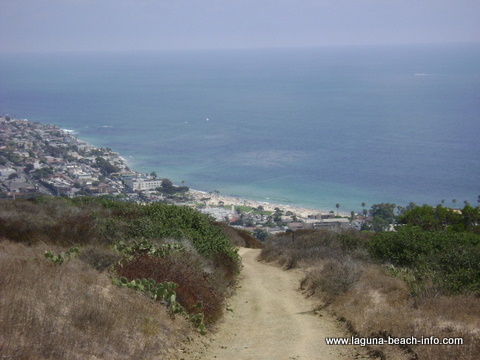 (Main Beach from Water Tank Trail)
panoramic views at countless peaks accessible by the myriad of local hiking trails Hiking Trails,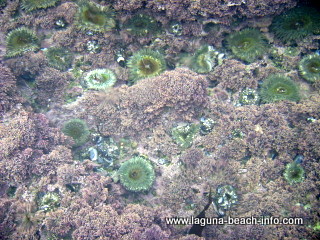 (Anemone in the Tidepools)
or you may spend hours mesmerized by the amazing diversity of beautify marine life that surrounds Laguna Beach!
---
---
Explore, discover, relax and play in the hidden treasures of Laguna Beach!

Copywrite 2009-2010 laguna-beach-info.com All Rights Reserved
All information is accurate at the time of publication
but may change without notice.