Nancy Belle
by Nancy Belle
(Aliso Viejo, CA USA)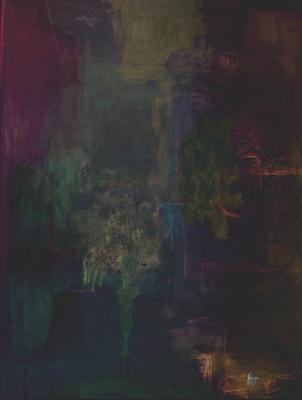 MetaTron
Nancy is an award winning California artist trained early in traditional figure drawing and landscape painting who graduated herself exclusively to paint abstract mixed media art. Some of her pieces are very large and have been likened to a Mark Rothko style. Nancy is married and has two daughters and two grandchildren. She has also shown her creativity in the communications field by co-publishing and editing an eclectic International Newspaper in print for 5 years, now available on-line.


(To view other works by N Belle go to:
http://artbylocals.com/profile.php?uid=399
)
--
Description:
#1. 'MetaTron' 80 x 48 Acrylic Abstract on gallery wrapped Canvas...from the 'Metatron' series.
#2. 'Gisha' Acrylic and Collage Abstract on gallery wrapped canvas
#3. 'DanceTron' 12 x 12 Acrylic and Collage on deep gallery wrapped canvas. (print on canvas available in future)
#4. 'Mu' 30 x 24 Acrylic and Collage on deep gallery wrapped Canvas

Explore, discover, relax and play in the hidden treasures of Laguna Beach!

Copywrite 2009-2010 laguna-beach-info.com All Rights Reserved
All information is accurate at the time of publication
but may change without notice.