Sun in south Laguna
by Rogerdean Phillips
(Newport,O.C. Ca.)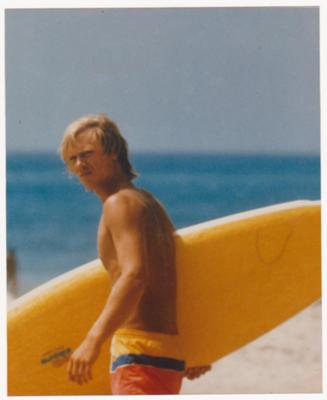 Someone's calling my name
I was walking along the beach looking for a nice spot to surf. All of a sudden I heard from far off someone yelling my name and I looked and tried to see who it was and at that moment this photo was taken. Four or five months later,I saw it for the first time in a frame as a gift to me for my birthday. imagine a pic of me for my birthday..lol anyway the camera was a Nikon with a telephoto to zoom me in and so there you have it.


--Rogerdean Phillips
Join in and write your own page! It's easy to do. How? Simply click here to return to Laguna Beach Photos.
Explore, discover, relax and play in the hidden treasures of Laguna Beach!

Copywrite 2009-2010 laguna-beach-info.com All Rights Reserved
All information is accurate at the time of publication
but may change without notice.