Tasha Mintzer- Check it out! :)
by Tasha Mintzer
(Huntington Beach CA)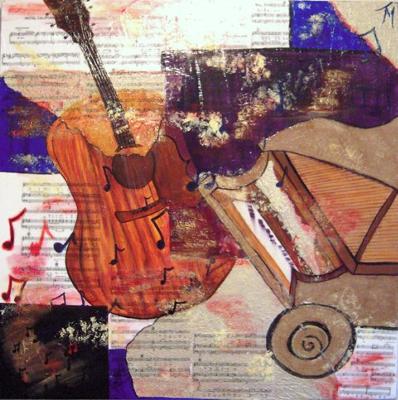 Battle of Sounds 36X36
"My art is a continuous experiment, created by morphing together mixed media and paint, allowing me to express thoughts of sorrow, bliss and dreams. I have a love hate relationship with my paintings, which creates a balance in my art. Creative expression allows me to tug at my personal psyche, I love seeing what can come from my emotions"-TM


Tasha Mintzer is currently experimenting in the world of Mixed Media on canvas, with a huge emphasis on painting BIG. Most of the canvas sizes start at a minimum of 30 X 40 inches.
Her main focus is mixed media paintings on canvas, wood and commissioned art.
Please contact me, I'm a local artist working out of Huntington Beach.
Tasha Mintzer
(425)373-6506
www.tashamintzer.com
createandexperience@gmail.com