The Story Of A Cowboy - Movie Star - Artist
by Michael Vojnovich
(Mesa, AZ)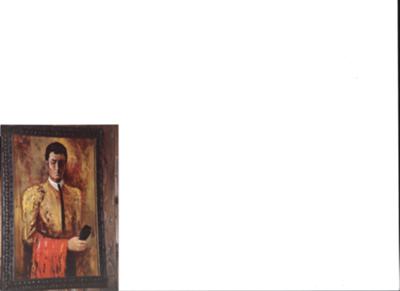 Gene Sterling Artwork



Gene Sterling
Laguna Beach Artist


Gene Sterling was my Uncle and I have acquired his famous paintings recently from my mother. I thought that the Laguna Beach Art Colony would enjoy seeing the original paintings that were created by Gene when he resided in Laguna Beach back in the 60's and 70's. His painting of a matador entitled "The Brave One" sold millions of copies and the seascape has been placed in model homes and used in television backgrounds and sold in drug stores. My uncle prided in the community he surrounded himself in and his art.

Gene Sterling's Works are in the collection of:

Superior Judge Carlos Velarde, Los Angeles, Calif.
Mr and Mrs. Ross Andrews, Laguna Beach, Calif.
Mr. and Mrs. Harry Bean, Hollywood, Calif.
Mr. and Mrs. Damon Purdy, Honolulu, Hawaii
Dr. and Mrs. henry Herzog, Hollywood, Calif.
Dr. and M. A. Rogue, Monterey Park, Calif.
Don Cantrell, Laguna Beach, Calif.
Glenn J. church, Peoria, Ill.
Don Johnson, Oakland, Calif.
Yvonne, Kenward, Tujunga, Calif.
Jed Landin, Balboa, Calif.
Neyle Morrow, Los Angeles, Calif.
J.G. O'Connor, Washington, D.C.
Wendel Williams, Costa Mesa, Calif.
Edward Whelage, Whittier, Calif.
Veronica Miller, Herman, Pa.
Joseph Melville, Santa Ana, Calif.
Allen Titmus, Costa Mesa, Calif.
Jack Frost, Canoga Park, Calif.
David Love, Hollywood, Calif.

Gene Sterling studied under the late Leon Franks, an internationally noted artist, and Guy Bevill, a longtime Laguna Beach artist.