Areo
The Laguna Beach shop for unique home décor, books, and gifts!
Areo Laguna Beach is a Laguna Beach shop dedicated to home décor and gifts! When you walk into this store, you'll be immersed in a diverse selection of unique items. From candles, soaps, and rubber duckies to vintage picture frames and vanity mirrors.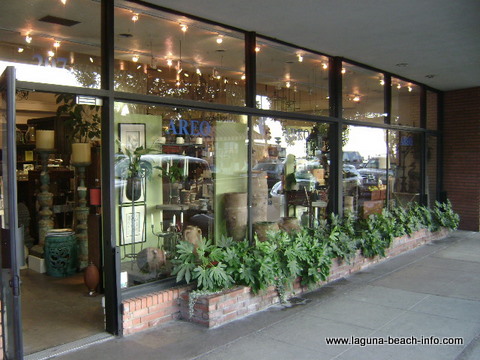 (Areo Laguna Beach)


This is definitely one of those Laguna Beach shops that you'll simply enjoy wandering the tightly packed aisles and browse the books, cards, Kowloon birdcages, and smooth river stones with inspirational words etched into them!


Sometimes it's more fun to not really have any idea what you're looking for- because this is the kind of place where you'll discover it!!!


Areo - Store Hours
Areo Store is open everyday 10:00am – 7:00pm


Areo Laguna Beach Store - Location
Areo
207 Ocean Ave
Laguna Beach California 92651
(888)814-7988


Areo is one block south of Broadway and Pacific Coast Hwy (PCH) on Ocean Ave, in the downtown shops of North Laguna Beach. Right across Forest Ave from Johnny Rockets and across Coast Highway from

---
Return from Areo to Laguna Beach Shops
Laguna Beach Info - Home Page